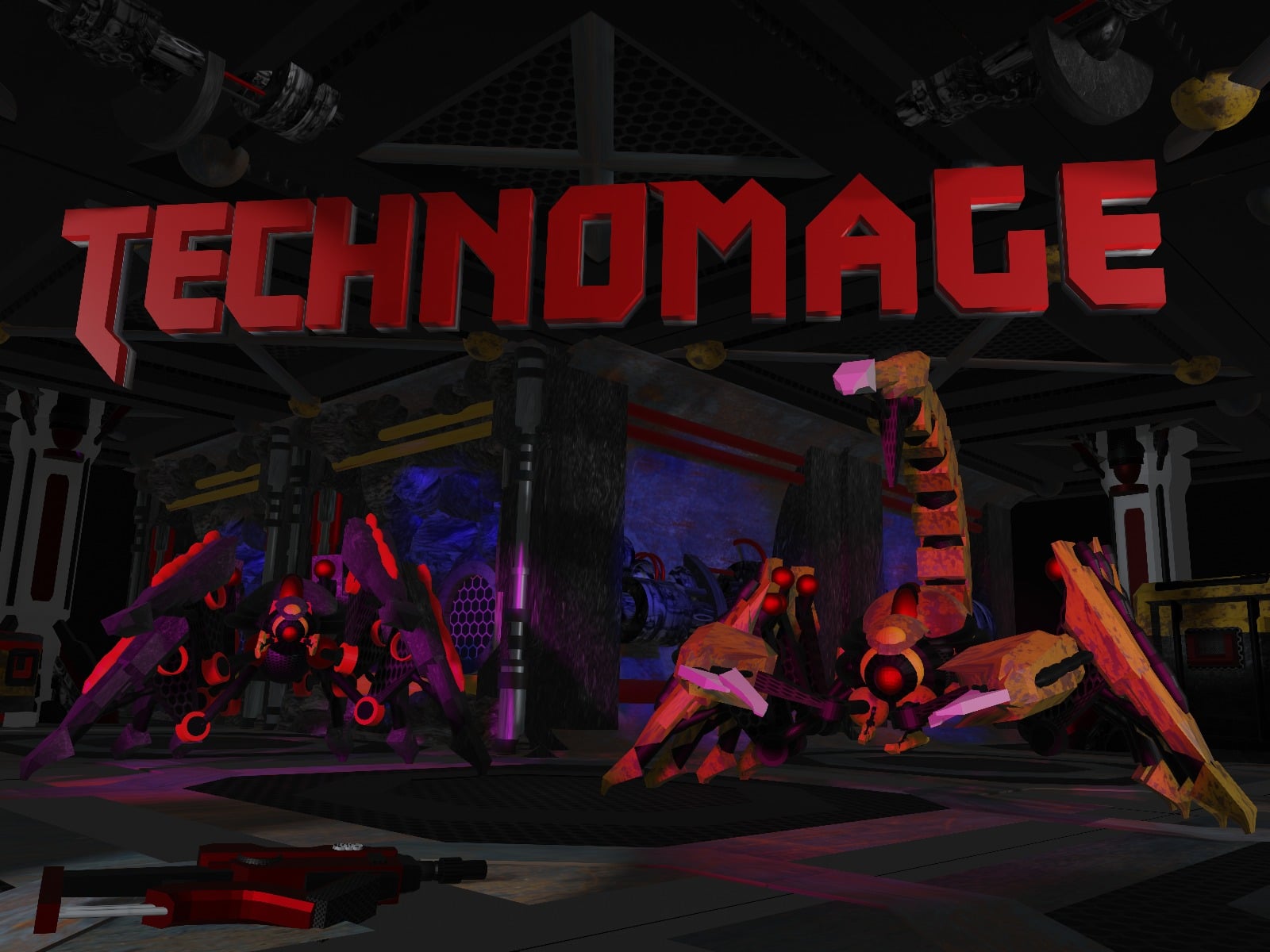 BlackDawn - Technomage
The longest running and highly rated Amiga RPG series comes to a sunning conclusion! 2 years in the making with a brand new engine and the most sophisticated RPG system ever seen in the series

Reviews -

ZZAP Amiga - 90%

Amiga Addict - 84%

Retro Gamer - 85%


Story
After the Infamous events at Base DS97 Brenn barely escaped with his life. The Horrors of the Black Dawn left behind him in the burnt crater of that desolate, haunted moon.
Or so he thought……
Slowly, the horrors infiltrated Brenn`s mind, through dreams twisting the thoughts, morals and his very soul. The Black Dawn lived on driving the once proud hero into the one thing he thought so hard to defeat.
Driven mad and paranoid, fearful of the demons he fought, Brenn built a fortress to protect himself and populated the fortress with robot protectors to keep the world, and the Demons at bay, The loneliness and Isolation got worse as the fortress expanded taking over the small moon that it was based upon wiping out the local population until only he remained. You have been hired to enact revenge for the relatives of the fallen.
Credits
Game Design & Code: Shaun Watters
Graphics: Tim Gilbert
Music: Mike Richmond
Box Illustration: Simon Phipps
Box & Manual Design: Darren Doyle
Production: Jamie Battison
Minimum Requirements
AGA Amiga's
Purchase
In order to download this game you must purchase it at or above the minimum price of £8 GBP. You will get access to the following files:
BlackDawn Technomage Manual.docx
206 kB
Comments
Log in with itch.io to leave a comment.
there is no box edition for purchase?
The collectors edition is sold out, however a standard edition will be out soon!
Works great on my V4!
I may have found a bug, though. When you start the game with the mage class, you cannot get XP, unless you defeat the monsters in hand-to-hand combat. Is that how the game is supposed to work for the mage class? XP works perfectly with the fighter class.
For mages, you get XP for each spell thats cast or melee combat
Thank you for your reply!
Unfortunately, I do not seem to get any XP when casting spells, I only get XP from melee combat. :( No biggie, I will play the game with another class!
ill add it to the patch list!
Looks pretty cool. too bad I have no amiga aga yet
Works perfectly via Emulator!
Oh for sure, I believe you that. I will try it with a emulator, as soon I got my license.
How in works on A1200, 4MB FastRAM?
Will work fine with that Config
TECHNOMAGE is absolutely cool name!